After giving a sneak peek of the exterior and posting a sketch of the interior, Kia today released the first official pictures of its all-new, third-generation Sorento. The vehicle will make its global debut in Korea later this month and appear at the Paris Auto Show in October.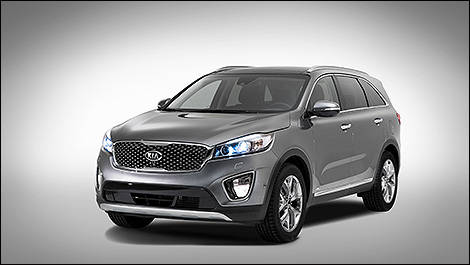 Kia says the Sorento's sleeker look is enhanced by an increase in length (+95 mm to 4,780 mm) and a 15mm reduction in height (down to 1,685 mm), while the 80mm longer wheelbase (now 2,780 mm) ensures more passenger space in all three rows of seats.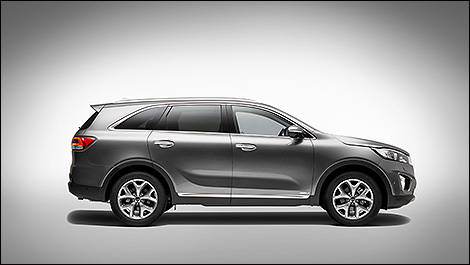 In terms of styling, "understated" is the word you're looking for, even though some design elements were borrowed from the Cross GT concept that premiered in Chicago last year. Notice the larger, more upright Tiger Nose grille, the long, swept-back headlamps, the lower roofline, and the higher beltline emphasizing the more muscular, rounded shoulders.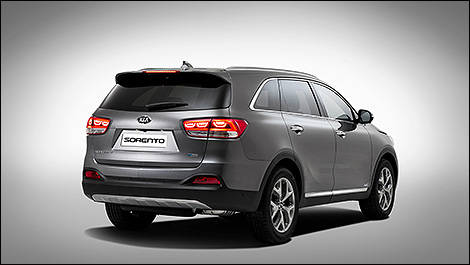 "While we have retained the name based on the tremendous success of the current model, the all-new Sorento has been completely redesigned and re-engineered, and promises to surprise customers with its thoroughly updated styling, a host of new convenience and safety technologies, as well as enhanced space, driving comfort and handling response," said Soon-Nam Lee, Vice President of Overseas Marketing, Kia Motors Corp.